No matter what our partners' content is, it's our job to figure out how to maximize the appeal in the ol' marketplace. Our first goal is to figure out just what a film or series is and then we can formulate our sales pitches, creative recommendations, and marketing strategy.
For that, we rely on the tried-and-true, ever-adaptable SWOT analysis. We like to make sure that all bases are covered. For fun, we'll take you through an actual real-life release…from pre-pandemic times!
Released February 4, 2020, on DVD, Blu-ray, and Transactional Video-on-Demand, High Strung Free Dance came to us from our partners at GVN Releasing. But the path to release all started with our SWOT analysis.
Here's a peek at our evaluation:
STRENGTHS
WEAKNESSES
Moderate Success at Box Office
Teen romance/drama set in the dance world — a very specific niche
IMDb rating on High Strung in the 6.4 range
OPPORTUNITIES
Producer Involvement:

Michael Damien newsletter outreach, Twitter party and FB Live on his personal social channels
Janeen Damien Created custom socials graphics for cast ot post
Cheri Golub Managed social fan community organic posts on Twitter, Instagram and YouTube

Continue theatrical partnerships in dance field:

So Danca HSFD dancewear featured in film available for purchase on their site
Youth America Grand Prix Ballet competition event: Release support at live events, with cast member Juliet Doherty (past WAGP winner) announcing release date

Soundtrack x-promotion with The Orchard, via social, with custom lyric videos
THREATS
Tough month to predict competitively — other notable releases circling the month: Doctor Sleep, Knives Out, Ford vs Ferrari, Frozen 2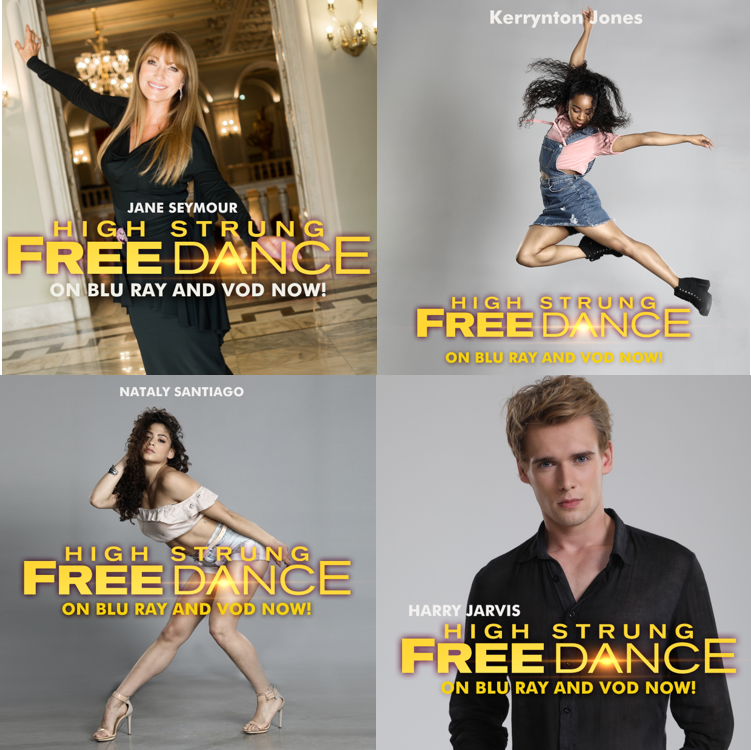 We evaluated all of the above to play into the film's strengths and leveraged the opportunities. Our marketing plan was an incredible collaboration, with an engaged group of stakeholders who were part of the theatrical and were prepared to support the home entertainment/direct-to-consumer window. We used incredible visual assets, exclusive clips and worked with the cast to get the word out. And we were able to take action to offset weaknesses and handle threats, to plan pro-actively to create the best path toward success.
Now, over a year later, a visit to Amazon shows a 4 1/2 star rating from 531 reviewers (as of today, anyway) showing that we found our people…and High Strung Free Dance is enjoying popularity on Netflix, where it is at home with a fine selection of dance-themed titles appealing to this fan base.
And that, dear friends, is the story of SWOT. It's not fancy, but it works.
To learn more about our favorite time-tested methods and our emerging new practices at Distribution Solutions, give us a shout at studios@ds.aent.com!